Psychotherapist
Director/Founder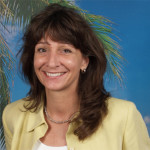 Kathryn M. Verner, M.A., LMHC, NCC, is a State of Florida Licensed Mental Health Counselor, providing care for adults, couples, children and teens. She specializes in individual and couples counseling, marriage and family therapy, parenting and relationship issues, anxiety and stress. Ms. Verner helps identify unwanted patterns of behavior and barriers to living a peaceful and fulfilling life. She offers innovative techniques and guidance to help people find ways to enhance quality of life, improve coping abilities, and experience a deeper connection with themselves and others. Ms. Verner provides a compassionate and encouraging environment that is calm, safe and relaxing to allow clients to explore challenging issues. She believes all individuals have the potential to achieve awareness and insight, and the ability to change life circumstances, and relationships, for a better life.

Kathryn Verner is a National Certified Counselor, and a Board Diplomat for the American Academy of Experts in Traumatic Stress. She is a certified Trauma and Loss Specialist, and former Director of Bereavement and Grief Counseling Services for a South Florida Hospice. Ms. Verner is a Certified Bereavement Facilitator, and a member of the American Red Cross National Health Disaster Response Team. She is an approved State of Florida Supervisor for State of Florida Mental Health Counselor Licensure Interns, and Graduate Student Interns for Mental Health Counseling and Marriage and Family Therapy. She is also a Board Approved Continuing Education Provider and Presenter.
In 2007, Kathryn Verner established Jupiter Counseling, LLC, where she is currently practicing.